As the world reopens and confidence around international travel returns, we've made some improvements to our COVID Commitment to ensure we can offer the flexibility to make booking a school ski trip with inspireski as easy and risk free as it can be.
Here's our updated COVID Commitment in full: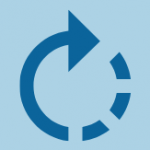 Early Bird Change of Mind option
When planning a trip to one of our long haul or European destinations, we know you need to start early to give students and parents plenty of time to get organised. Whether that's due to visas or new passport regulations, or simply to give time and flexibility on payments.
With our Early Bird Change of Mind option, you can be assured in the knowledge that you're getting the best deal possible by securing your dates and price now, but still have the option to switch destination, change travel dates or cancel where necessary, up to 11 months prior to travel.
The benefits of booking your tour this term are:
Peace of mind for the school and parents
Plan with the usual 14-24 months lead time needed for long haul tours
Receive a guaranteed tour cost
Lock in the exchange rates
Plan more fundraising events
EXCLUSIVE – our Change of Mind option is available on any ski destination with a 2024 departure date – so there really isn't a better time to launch your ski trip with inspireski.
Applicable on any school ski trip booked between 01.09.2022 and 31.12.2022 for 2024 departure dates only
All payments must be received in line with agreed payment schedule
inspireski reserve the right to withdraw this offer at any time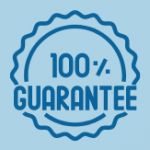 Refund
Guarantee
We understand how important it is to know that if you can't travel for any of the COVID related reasons below, the money you've paid will be returned without fuss and as quickly as possible.
Our Refund Guarantee provides the peace of mind you need to plan your next trip with confidence.
Offer applicable to all new bookings made between 01.09.2022 and 31.12.2022
Added flexibility – an alternate destination or travel dates can also be offered if you wish to continue with travel
Refund available on any trip when:

FCDO advise against all but essential travel for imminent travel dates
Destination country appears on RED list for imminent travel dates
In destination Quarantine of more than 24 hours is in place
UK Local Lockdown, covering your school or group's location, prohibits overseas travel

Refund available on whole group cancellation only
Individual passenger cancellation remains subject to standard booking terms and conditions
Refund only applicable to monies received in line with payment schedule
No refund will be issued if quarantine is required on return to the UK
inspireski reserve the right to withdraw this offer at any time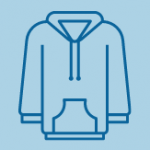 Free Ski
Hoodies
Offer available on all new bookings made before 31.12.2022
Free inspireski hoody for each full paying traveler only
Additional embellishment (school or club crest) or personalisation (initials) will be charged at our standard rate
inspireski reserve the right to withdraw this offer at any time
Full
Itineraries
A replacement itinerary element will be supplied if a 'what's included' activity cannot take place due to COVID restrictions in destination
A replacement does not apply to an 'additional extra' element
inspireski reserve the right to withdraw this offer at any time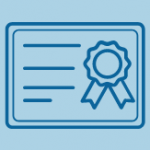 Dedicated COVID Trained Ski Rep
Each of our dedicated in destination ski reps has received our resort specific COVID training covering each element of your trip including transportation, accommodation, ski hire, ski school and excursions
Your locally based tour rep will meet you on arrival in destination to accompany you throughout your trip and provide the most current information provided by the destination authority
If preferred, reps can also be requested to assist with UK ground transportation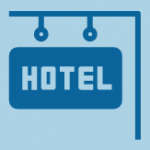 Supplier COVID Assurance
We have been working hard with our suppliers to ensure that every element of your trip is as safe as possible
Our suppliers have been audited to ensure they are following the latest health and safety advice for their destination including hygiene, cleanliness, food preparation and service, social distancing precautions and face coverings where applicable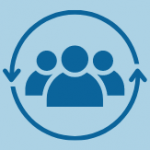 Expert Help and Guidance
inspireski has the largest regional sales team and we are happy to meet face-to-face or virtually at any stage of the booking process. We can also provide an in person or online parents evening to answer any questions you or the parents may have
Using video calls to host parents evening presentations has been one of the few silver linings to the pandemic:

Everyone can clearly see the presentation – no more squinting at a projector screen from the back of the room
More questions – parents are more comfortable typing questions into the chat function than raising in front of the group
Missed a bit? No problems – all the video presentation can be recorded and a link shared post presentation to any late comers, or those who were unable to attend

Our dedicated Account Managers specialise in specific destinations meaning they have extensive knowledge and experience to ensure your ski trip runs smoothly
Our team are just a phone call away to answer questions and provide solutions, and have been  throughout the pandemic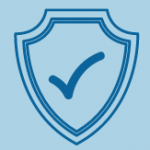 Financial Protection and Accreditations
We're ATOL protected and ABTA members which mean that any money paid to inspireski is safe and we adhere to official codes of conduct to ensure our customers are treated fairly in regard to product quality and price.
We're assured members of the School Travel Forum (STF). When you travel with us you can be secure in the knowledge that we understand the needs of the educational travel market and have effective Safety Management systems in place with a specific focus on traveling with young students. We will always offer fair terms and conditions, and the best financial security.
The LOtC Quality Badge is the only accreditation endorsed by the UK Government that covers all aspects of risk management (including infection control), and quality of education provided.