The Ultimate Assurance for Your School's Ski Trip: ATOL, ABTA, LOtC and STF Approved
Embarking on a school ski trip is an exhilarating and unforgettable experience for students. As an educator responsible for organizing such an excursion, it's crucial to prioritize the safety, security, and peace of mind of both students and parents. That's where the importance of selecting a company that is ATOL, ABTA, and STF approved truly shines.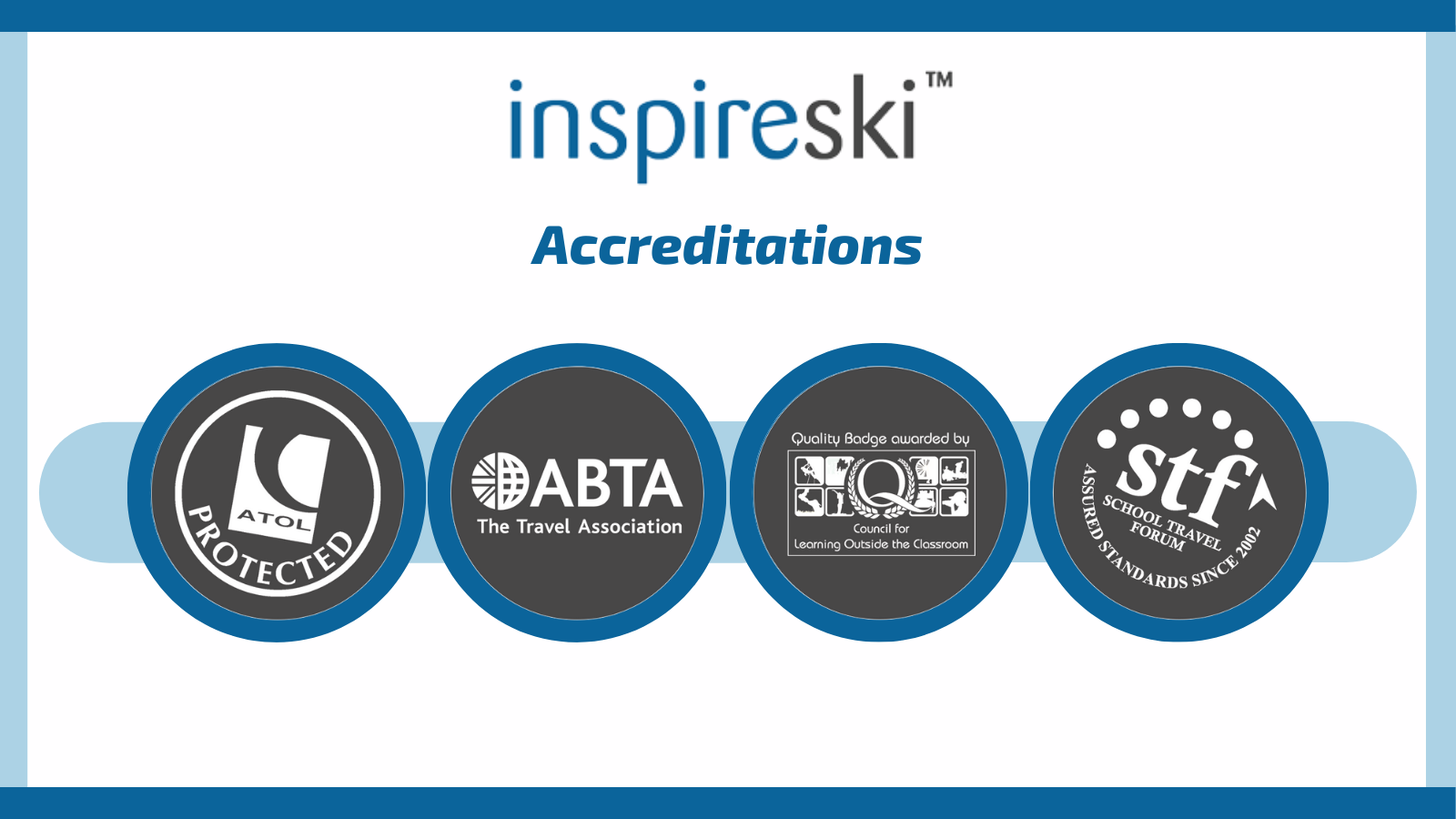 Here at inspireski not only are we very proud to be accredited by all these trusted associations, we have also been awarded the Learning Outside the Classroom badge (LOtC). What do they mean for your trip and students?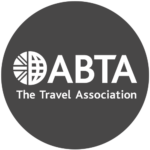 When you choose a company that proudly holds ATOL (Air Travel Organiser's Licence) accreditation, you provide your school community with unparalleled financial protection. Our Package Tours are covered by inspireski ATOL number 12127. All the flights and flight inclusive holidays on this website are financially protected by the ATOL scheme. When you pay you will be supplied with an ATOL certificate. Please ask for it and check to ensure that everything you booked (flights, hotels and other services} is listed on it. Please see our booking conditions for further information or for more information about financial protection and the ATOL Certificate go to: www.atol.org.uk/atolcertificate
Inspireski are proud to be a member of ABTA (Association of British Travel Agents) with a membership number of Y6767. ABTA membership showcases a company's expertise and experience in organizing school ski trips. By selecting an ABTA-approved company, you tap into a vast network of professionals who understand the intricacies of planning and executing safe and enjoyable ski trips. These experts adhere to stringent health and safety standards and possess extensive knowledge of the best ski resorts, reputable accommodation providers, and reliable local transportation services. For further information about ABTA, the Code of Conduct and the arbitration scheme available to you if you have a complaint, contact ABTA, 30 Park Street, London SE1 9EQ.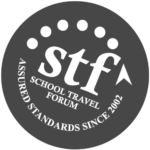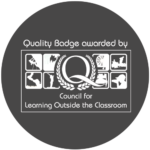 The safety and well-being of your students should always be the top priority. By partnering with an STF (School Travel Forum) approved company, you ensure that your ski trip is meticulously planned and executed with the highest regard for safety. STF accreditation signifies that the company has undergone rigorous inspections and meets stringent safety standards, covering areas such as risk assessment, staff training, crisis management, and emergency procedures. From well-maintained equipment and certified ski instructors to secure accommodation and reliable supervision, an STF-approved company leaves no stone unturned in creating a secure environment for your students.
When it comes to providing students with a well-rounded education, classroom learning alone can only take them so far. That's why the Learning Outside the Classroom (LOtC) badge holds immense value for schools seeking to enrich their curriculum and offer transformative educational experiences. Let's explore why the LOtC badge is a vital consideration when selecting providers for educational outings. The LOtC badge signifies that a provider has demonstrated a commitment to delivering exceptional learning experiences beyond the traditional classroom setting. By working with LOtC badge holders, schools can unlock a myriad of engaging and interactive activities that stimulate students' curiosity, foster creativity, and promote active learning.
Inspireski are committed to maintaining the exceptional level of service our customers have been used to since 2004. If your experience with inspireski has fallen short of this then we would like to know in order to continually improve our service. We have a detailed feedback questionnaire that you are welcome to complete, of which will be received by our management team and acted upon accordingly.
Should you have a specific complaint about our services you are welcome to email our Head of Ski: andy.cleary@inspiresport As required by the ABTA code of conduct we will reply within 28 days of receipt of your complaint. Inspireski is a member of ABTA, membership number Y6767. We are obliged to maintain a high standard of service to you by ABTA's code of conduct. We can also offer you ABTA's scheme for the resolution of disputes which is approved by the Chartered Trading Standards Institute. If we can't resolve your complaint, go to www.abta.com to use ABTA's simple procedure. Further information on the Code and ABTA's assistance in resolving disputes can be found on www.abta.com. You can also access the European Commission Online dispute (ODR) resolution platform at http://ec.europa.eu/consumers/odr/ This ODR platform is a means of registering your complaint with us; it will not determine how your complaint should be resolved.