Ski tours can be a source of a lot of fun, a great opportunity to expand the children's horizons and can create friendships that last a lifetime. However, organising them can seem rather daunting and the list of things to take into consideration might look endless. Are you unsure what resorts would suit the children's ability best? Or maybe you wander how to prepare for a tour you have already booked?
We turned to Andy, our Head of Ski, to find out what makes a successful ski tour. He used his experience of a ski instructor, as well as a ski tour coordinator to help us compile a list with top 10 tips for teachers going on a school ski tour.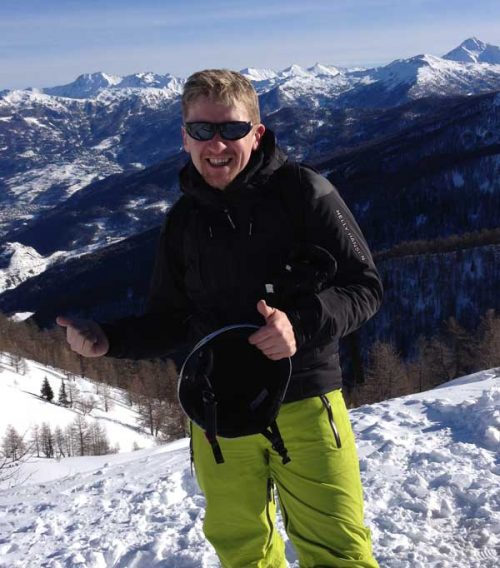 Before booking
Consider your transport options. Yes, a coach could be much cheaper, but flying is much quicker and your students won't get as bored. A coach journey may offer additional stop offs and cultural experiences, but a flight means more time in destination.
Consider everyone's level of experience. With any group activity, you are likely to have a wide range of abilities wanting to travel on your ski trip. That's why it's really important to find a destination which offers something for everyone (or as close as possible!) An example of a beginners resort would be Passo Tonale, in Italy. It is a very small resort and has a higher percentage of greens and blue ski runs. Canada, on the other hand, is known for much more difficult terrains. While Canada would be an inspiring destination in general, it might not be the best choice if the majority of your students haven't much skiing experience.
Make sure you book with a company that is STF, ABTA, and ATOL protected. School Travel Forum (STF) is a not-for-profit organisation, that sets the standard for health and safety in school traveling. Travel companies have to be audited annually in order to display the STF logo as it means all the accommodation, transport and activities have been vetted as appropriate for school groups. ABTA and ATOL protection ensures you have greater financial security if anything should happen before or during your trip.
Equipment hire or taking your own? A ski trip is one of the few holidays were certain items of kit are essential! Hiring skis, boots, helmets, and poles for everyone going on the trip is a necessity and doesn't come cheap. Some companies will include these items as part of your tour package, but some don't! Make sure you know exactly what equipment is included and what will need to be hired in destination or brought from home. If you have experienced skiers going on tour, they may well prefer to take their own equipment with them – this can incur additional luggage costs, especially if flying. Arranging equipment hire, or adding additional luggage normally works out cheaper if done in advance, which is why it makes sense to consider this as early as possible in your planning.
A month before the trip
Encourage your students to have some ski lessons before going away. Even just a few hours of lessons can make all the difference for your novice ski students, and hugely improve their overall experience in destination. It can be either at a dry slope or, if they are lucky enough to have one close by, at a snow dome. Even if you have experienced skiers, get them to have a little refresher at a slope which will boost confidence and help strengthen the bonds and friendships before you've even left for the airport.
Remind students to try out their equipment. Children can quite often realise something doesn't fit them anymore when they are already in destination. It is much easier and cheaper to buy new things before the trip. A great fundraising idea would be to hold an in-school ski shop event, where students bring their ski equipment and accessories which they have out-grown and sell this to other students going on the trip. If agreeable with all parties, a percentage of the profit from items sold could be given to the ski trip party leader and held for additional activities on the trip.
A week before the trip
Look at the weather forecast to plan a clothing layering system. Rather than bringing one reliable warm layer, think more about a layering system with a few thin shirts and vests. You don't necessarily need a ski jacket either. If you're planning a late ski trip, during Easter holidays, for example, it can be quite warm and it might be appropriate to go skiing in just a hoodie.
You should also make sure to bring a balaclava to protect your face from wind chill drying out your lips and face. And always, always wear sun cream! Even on some of the cloudiest days you can get sunburn.
Look at the resort map. As the party leader, it is good to have an idea of where everything is. You should have an understanding of where each group of students are located at any given time. Ski school, the popular ski runs, lunch venues, additional activities and of course, your accommodation are likely 'hang out' places so having knowledge of where each is in relation to each other is a must!
Do a little bit of research on the country you are visiting. As part of the school curriculum, it would be nice for your students to learn a little bit about the country they are visiting. It is a good idea to learn some key phrases or some interesting facts about the history of the country. Thomas Sajaev from SopranoVillas, says: "It goes without saying that some countries will have very different cultural norms, so you'll want to make sure everyone is properly aware of how they should conduct themselves in order to avoid any cultural faux pas!"
Don't pack cotton or synthetic based layers. It's better to get nice woollen based layers because they will absorb water and keep you warmer.
We hope this list helped you see that ski tours don't have to overwhelming. What is more, we aim to take all the pressure away by assisting you every step of the way. With inspireski, you not only get a dedicated account manager and a 24/7 representative in destination but you can also benefit from free ski lessons for your group at the Cardiff dry slope and much more. Head to our website for more information: https://www.inspiresport.com/tours/about-inspireski/
Top 10 tips for a school going on a ski tour